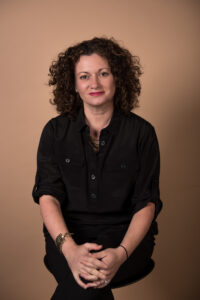 Judith Pineiro is the Executive Director of AAMC (Association of Art Museum Curators) & AAMC Foundation. Working in the visual arts for nearly 30 years, she is a strategic leader who delivers vision goals and strengthens organizations. Becoming Executive Director of AAMC & AAMC Foundation in 2014, she has increased funding resources and raised the organization's mission-driven profile. Additional senior level roles include independent external affairs consultant; Director, Affordable Art Fair U.S.; Associate Development Director, Institutional Advancement, Museum of Arts and Design; and Account Manager, Museum Services, Christie's. Judith serves on the Board of ArtBridge Projects and ArtTable (where she is on the Executive Committee). She is a former Board member at New York Artists Equity Association; mentor in the Diversity in Arts Leadership program; and juror for IMLS, NAEA, and Brooklyn Arts Council. She is first-generation American, and first-generation college educated. Judith received an MA in art history, Certificate in Curatorial Studies, BA in art history, and BA in journalism/mass media, all from Rutgers University.
WID: The past 18 months have been incredibly challenging for nonprofits, but especially arts organizations. What is the biggest hurdle AAMC overcame, or most important lesson learned during the period? What are you most proud of, or consider your organization's biggest accomplishment?
Judith: First, I want to acknowledge and express my gratitude to our team, board, supporters, friends, and members. We could not have achieved all we have without their enthusiasm and dedication.
AAMC was able to shift workflow, serve its community, and expand engagement because we have a clear mission, a strategic plan centered on critical issues of inclusion and advocacy, a Professional Practices Guide for Nonprofit Art Curators in place, a history of prudent financial oversight, and a technological forward vision. Without all those factors aligned prior to March 2020, we would have found ourselves in a difficult place.
As we move through the next stages of the pandemic, reflecting and analyzing the lessons learned and applying them to our work will be critical. All organizations should be recognizing the ways in which we can continue to foster a more equitable way to engage our constituencies, and ensuring diversity, inclusion, and access are leading every aspect of our organizations.
WID: As a membership organization for art curators, how have you kept your members engaged and active during the pandemic?
Judith: AAMC centered on being a valued resource when curators needed us most by building upon a robust programming and advocacy schedule. We expanded with member-only open forums and topic-based conversations; built upon current partnerships and reached out to new ones; embraced virtual access to bring donors, artists, and collectors from around the world together; and shifted events and programs typically held in-person, such as our Art Curators Conference, Mentorship Program, and Engagement Program for International Curators to be just as valuable and impactful online as in traditional formats. In addition, we were responsive in creating a Code of Conduct for Curators, a call for DEAI in collections and exhibitions, and a new program, the Professional Alliance for Curators of Color.
WID: What advice would you give to young professionals looking to enter fundraising in the arts/arts administration in the current landscape?
Judith: My advice would be to be involved in organizations, such as WID. Widening one's circle beyond a particular sector or place of employment is invaluable to shaping a career and expanding one's skills. Fundraising is ever-evolving, and the more one can be integrated in professional development, the more successful one will be in their career. Being part of WID offers opportunities to give back as well, which is a rewarding and important aspect of working in the field.
WID: How has WID or the WID network been helpful to you as you have progressed throughout your career?
Judith: The community of women, working in various sectors and aspects of development, all dedicated to supporting each other, has been an incredibly enriching aspect of being a member. The organization has been a valuable resource for learning and networking at every stage of my career.