NETWORK WITH LEADERS IN THE FIELD
WOA LUNCHEON
June 19, 2019
WOMAN OF ACHIEVEMENT HONOREE 2019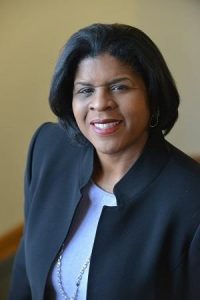 RUTH C. BROWNE, SD
President and Chief Executive Officer
Ronald McDonald House New York
Whose distinguished leadership, widely recognized research and teaching, and passionate advocacy for advancing health and educational equity for culturally diverse populations set the highest standards for a Woman of Achievement.

Job Bank
WiD provides Access to the latest nonprofit job listings from some of the most prestigious institutions in the tri-state area.

Visit our job bank
What Members Say

"The women you meet here are coming from diverse backgrounds and the network does a great job of holding quality luncheons where all women get to meet the stars of their field and get to know them on a deeper level."

"The mentoring for those new to the organization and the field is a tremendous benefit. The programming is great too!"

"I like the whole educative, networking, coaching mission of WiD."

"I found WiD to be enormously helpful for my transition to Development work this year."

Become A Member
WiD Mission
The mission of Women in Development, New York is to empower, connect, and engage women in a community that fosters professional growth and leadership while advancing the field.
WiD Vision
Our vision is to be the premier
regional leader empowering women
in the development field.
We will achieve this by providing:
A vibrant, diverse community where we are supported, valued and respected;
Insightful programs that advance leadership development;
Meaningful opportunities for professional growth;
Elevate the value of development and philanthropy in nonprofit organization.

Learn More About WiD