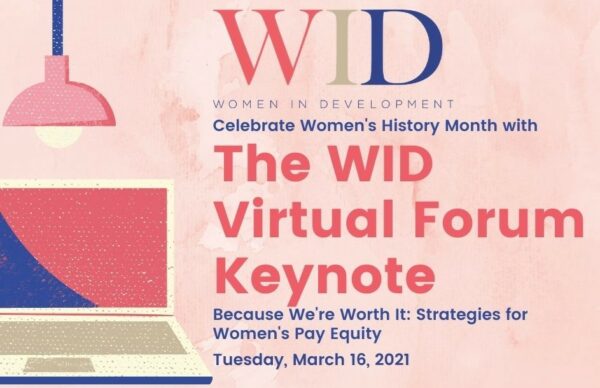 Presented in Partnership with: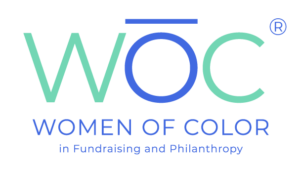 Women of Color in Fundraising and Philanthropy (WOC)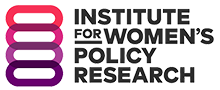 Institute for Women's Policy Research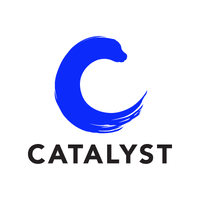 Catalyst, Inc.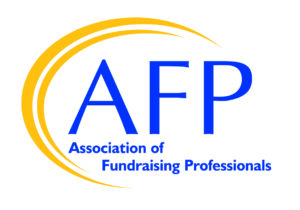 AFP Global Women's Impact Initiative

PowHer NY
Introducing the WID Virtual Forum Keynote Panelists and Moderator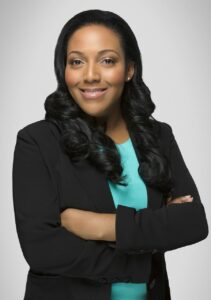 Yolanda F. Johnson (Moderator) is the President, YFJ Consulting, LLC, Founder, Women of Color in Fundraising and Philanthropy (WOC), and President, Women In Development, NY. With more than two decades of experience in the non-profit sector Yolanda F. Johnsonhas successfully led fundraising operations for a wide range of nonprofit organizations, launching creative event, sponsorship, and marketing initiatives that produced new streams of both contributed and earned income. Her fundraising expertise includes securing foundation, corporate, and government funding and cultivating a diverse major gifts portfolio. Yolanda is the President of Women In Development (WID), NY, and the President of YFJ Consulting, LLC, which provides fundraising strategy and special event expertise for non-profit community. She is also the founder of Women of Color in Fundraising and Philanthropy (WOC) and Allies in Action Membership Network. Yolanda has had an outstanding career as a performing artist, as a composer, as a producer, as an educator, and she has used her background as a performer to become a sought-after fundraising expert. Yolanda was also recently appointed to the Chronicle of Philanthropy Advisory Committee of national leaders in the non-profit sector. Tying together her life as a successful performing artist and a non-profit leader, she developed All the World's A Stage, a special workshop using performance practice for getting what one wants out of fundraising, philanthropy and life. She presents All the World's A Stage to audiences across the country.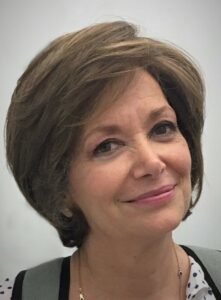 Solange Charas is the CEO and Founder of HCMoneyball, whose primary product is an analytics platform that instantly transforms and benchmarks human capital data into actionable information so that organizations can optimize their returns on investment in people and people programs.
She served on the Board of two public companies, where she was the Chair of the Audit Committee and Remuneration Committee respectively and she served as a Director of a non-profit organization. She currently serves on the board of private for-profit organizations and a higher education institution. She is an Adjunct Professor at Columbia, USC, and NYU Graduate Schools. Solange is also a Distinguished Principal Research Fellow with The Conference Board.
She was the CHRO for three publicly-traded organizations and held various senior level positions at Arthur Andersen, Ernst & Young, The Hay Group and Towers Watson. Solange's Ph.D. research focused on innovative approaches to select, develop and manage passionate high-performing interdisciplinary teams at the Board and C-suite level, which resulted in the ability to quantifying executive team impact on corporate financial performance.
In addition to her Ph.D., Solange has a B.A. in International Political Economy from UC Berkeley, and an MBA in Accounting and Finance from Cornell. She has written or been cited in more than 150 articles and has been cited in 40 academic works. She is currently writing a book on the future of work to be published in 2022.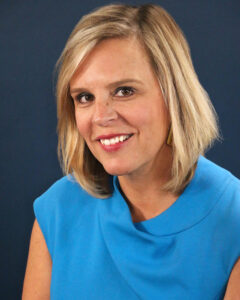 Kimberly Churches is the Chief Executive officer of the American Association of University Women (AAUW), a leading voice in advancing equity for women and girls through research, advocacy, and education. Prior to joining AAUW, Kim served as the managing director of the Brookings Institution, an internationally recognized public policy think tank.
Kimberly has also served as an associate vice chancellor at the University of Denver, a director of development at the University of North Florida, and a division director at the American Heart Association. She has extensive experience working collaboratively on education (K–12 and higher education) as well as on capacity building among grassroots groups and national and international nonprofits.
In addition to her work at AAUW, Kimberly currently serves as the chair of the BUILD Metro DC board, which focuses on the power of experiential learning through entrepreneurship for underresourced communities, and is on the board of the Virginia Center for the Literary Arts. She is also a member of the International Women's Forum of Washington, D.C., an organization that represents women leaders in diverse fields and whose mission is to further dynamic leadership and leverage global access to and maximize opportunities for women in 33 countries on 6 continents.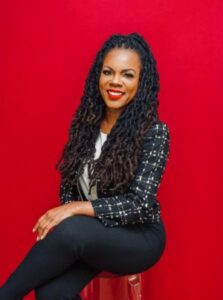 Dr. C. Nicole Mason is the President and CEO of, Institute for Women's Policy Research (IWPR), a leading voice on pay equity, economic policies, and research impacting women. Having stepped into this role in November 2019, Dr. Mason is the youngest person currently leading one of the major inside-the-Beltway think tanks in Washington, D.C., and one of the few women of color to do so. She succeeded noted economist and MacArthur Fellow Heidi Hartmann, the Institute's founding CEO.
As one of the nation's foremost intersectional researchers and scholars, Dr. C. Nicole Mason brings a fresh perspective and a wealth of experience to the Institute for Women's Policy Research. For the past two decades, Dr. Mason has spearheaded research on issues relating to economic security, poverty, women's issues, and entitlement reforms; policy formation and political participation among women, communities of color, and youth; and racial equity. Prior to IWPR, Dr. Mason was the executive director of the Women of Color Policy Network at New York University's Robert F. Wagner Graduate School of Public Service, the nation's only research and policy center focused on women of color at a nationally ranked school of public administration. She is also an inaugural Ascend Fellow at the Aspen Institute in Washington, D.C.
Dr. Mason is the author of Born Bright: A Young Girl's Journey from Nothing to Something in America (St. Martin's Press) and has written hundreds of articles on community development, women, poverty, and economic security. Her writing and commentary have been featured in the New York Times, MSNBC, CNN, NBC, CBS, Real Clear Politics, Nation, Washington Post, Marie Claire, the Progressive, ESSENCE, Bustle, BIG THINK, Miami Herald, Democracy Now, and numerous NPR affiliates, among others.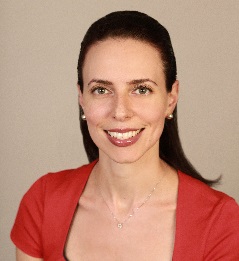 Svetlana Mostovsky is the Vice President, Development at Catalyst, Inc. where she oversees several of Catalyst's key initiatives, including Women and the Future of Work, ensuring workplaces enable women to thrive in the 21st century, and Women On Board™, focused on diversifying corporate boards.  
Svetlana leads Catalyst's major gift fundraising and recently raised $29 million in two years, exceeding the five-year $25 million campaign goal to cement Catalyst's position as the preeminent thought and solutions leader dedicated to accelerating progress for women. Svetlana serves on the board of Women In Development (WID), New York, the premier regional leader empowering women in the development field.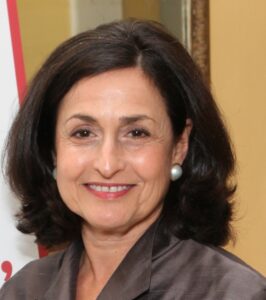 Beverly Neufeld, President, PowHer New York, is a stalwart advocate and optimist, and her life's work has been dedicated to expanding opportunities for women and girls. Frustrated by the slow progress, she launched PowHer New York: a community working across sectors and issues to energize a movement and accelerate economic equality for women. PowHerNY, now over 100 organizations plus dedicated individuals, is a unique model of collaboration and diversity pushing a multi-issue, progressive agenda. It is one of the innovative projects she designed as president of BCN Consulting Group LLC which helps nonprofits create change through advocacy, programming, and organizational development.
PowHerNY, a non-partisan nonprofit entity, has been a driving force behind New York's pro-women policy reform on key issues including equal pay, paid family leave, child care and gender-based violence.  Neufeld leads the decade-long Equal Pay Campaign which is influencing business policies and legislative successes like the Equal Pay Act, Women's Equality Act, and the NYC and NYS Salary History Ban Laws which are changing hiring practices across the country. While celebrating the smallest gender wage gap in the country, PowHerNY's target is full opportunity and wage equity in New York. PowHerNY is part of the National Paycheck Fairness Coalition and the United Nations/ILO Equal Pay Initiative Coalition.
A strong proponent of working across sectors, Beverley is a member of the NYS Council on Women and Girls and NYC Commission on Gender Equity. Her recent honors include the UN Women Champion of Change and City & State Gender Parity Awards. Previously, as Executive Director of The White House Project, she oversaw research on women's political leadership, and helped develop SheSource and Vote, Run, Lead. As President of the New York Women's Agenda, Beverley invigorated the 20-year old institution with innovative programming and advocacy. And, working for Congresswoman Nita Lowey influenced her passionate commitment to women's inclusion at all tables. Her board service includes 2020 Women on Boards, Free the Children, Sing for Hope, Women's Campaign Forum, and Westchester Children's Association.