Woman of Achievement Award Luncheon
The Woman of Achievement Award Luncheon is WiD's highest profile, signature event.   Its purpose is to recognize and promote the achievements of a distinguished colleague who has demonstrated extraordinary service to the field of development and philanthropy, to celebrate the profession and its contributions to the nonprofit sector and society.   Over 300 development professionals, philanthropists, and nonprofit volunteer leaders attend annually, representing a diverse range of sectors including arts and culture, civic and environmental, advocacy, education, health services, international relations, social and legal services, and much more.
2018 HONOREE
MARY ELLEN MILLER
Vice-President of Development
Girls Who Code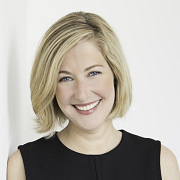 Whose accomplishments, career path, and dedication to empower those in need is an inspiring model for women of all ages.
WHEN AND WHERE
Friday, May 4, 2018, 11:30 a.m. to 2:00 p.m.
The Grand Ballroom at The Plaza
770 Fifth Avenue at Central Park South, NYC
SPONSORSHIP
For information regarding our sponsorship for WoA click HERE
We are looking forward to attracting a wider circle of influencers and media coverage as we honor a particularly outstanding woman in 2018.  Our past honorees have included extraordinary women who have demonstrated outstanding service and commitment to furthering the role of women in philanthropy and in making the world a better place (see list below).
ABOUT WOMEN IN DEVELOPMENT, NEW YORK
With an outstanding membership roster, diverse events and learning opportunities,  WiD is dedicated to empowering, connecting, and engaging women in an atmosphere that fosters professional growth and leadership.  We provide a vibrant, diverse community where we are supported, valued and respected.  We also offer insightful programs that advance leadership and promote development in all sectors of the nonprofit world.
PAST WOMAN OF ACHIEVEMENT RECIPIENTS 
2017 – Robin Merle, Hospital for Special Surgery
2016 – Debra LaMorte, New York University
2015 – Cecile Richards, Planned Parenthood Federation of America
2014 – Aileen C. Hefferren, Prep for Prep
2013 – Karen Brooks Hopkins, Brooklyn Academy of Music
2012 – Myra J. Biblowit, The Breast Cancer Research Foundation
2011 – Jenny Morgenthau, The Fresh Air Fund
2010 – Ana Oliveira, The New York Women's Foundation
2009 – Rosanne Haggerty, Common Ground
2008 – Paula Kerger, PBS
2007 – Dr. Vishakha N. Desai, The Asia Society
2006 – Ellen V. Futter, The Museum of Natural History
2005 – Emily K. Rafferty, The Metropolitan Museum of Art
2004 – Virginia P. Louloudes, Alliance of Resident Theatres/New York
2003 – Elaine R. Jones, NAACP Legal Defense & Educational Fund
2002 – Madeline Lee, New York Foundation
2001 – Sara E. Meléndez, Independent Sector
2000 – Mary Schmidt Campbell, Tisch School of the Arts
1999 – Naomi Levine, New York University
1998 – Elinor Guggenheimer, New York Women's Agenda
1997 – Nicki Newman Tanner, UJA Federation
1996 – Susan Weber Soros, Bard Graduate Center
1995 – Sara Ann Fagin, Phoenix House
1994 – Marie Wilson, Ms. Foundation for Women
1993 – Jane Blumenfeld, Beth Israel Medical Center
1992 – Lenore Parker, YWCA of New York City
1991 – Betsy Gotbaum, NYC Parks and Recreation
1990 – Penny Stoil, Projects Plus
1989 – Elizabeth Hicks, NAACP Legal Defense Fund
1988 – Marguerite Gilpatric, Planned Parenthood Federation
1987 – Betty Becker, YWCA
THANK YOU TO OUR SPONSORS