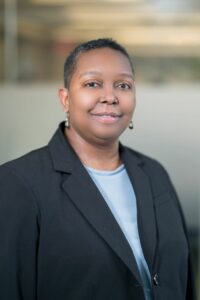 Shannon Snead, Vice President of Development, Women in Need Inc.
Shannon Snead serves as the Vice President of Development at Win (Women in Need Inc.), overseeing major gifts, individual giving, foundation and corporate relations, and special events for the largest provider of shelter and supportive housing for homeless families in New York City. Prior to joining Win, Shannon was Chief Development Officer at Big Brothers Big Sisters of New York City, where she significantly increased revenues leading to the organization's five-borough expansion, major growth in volunteer recruitment, and a doubling of the number of youth served through mentoring. She has also held senior-level positions at the Brooklyn Public Library, BRIC, YWCA of Brooklyn, and Bill T. Jones/Arnie Zane Dance Company.
Originally from Birmingham, Alabama, Shannon earned a B.A. in Russian Studies from Smith College, spent her junior year abroad in Tallinn, Estonia, and is a graduate of Coro Leadership New York. She has served on the board of Community Resource Exchange and is a member of Black Alumnae of Smith College.
WID: The population served by Women in Need (Win), homeless women with children, is among those hardest hit by COVID. How have the needs changed over the past 9 months, and how have you altered your engagement strategy with donors to ensure that these needs are being addressed?   
Shannon: As the largest provider of shelter and supportive housing for families in New York City, Win serves more than 9,200 people annually. Our mission is to break the cycle of homelessness for families in an intergenerational way by providing safe housing and critical wraparound services, including onsite childcare, Income Building programs, academic and recreational programs for children, and case management.
Homelessness was a crisis in New York City prior to the pandemic, with more than 60,000 New Yorkers in shelter. Most people don't realize that the majority of those experiencing homelessness – more than 60% – are families with children. The COVID-19 crisis has underscored the challenges faced by the families that Win serves each day – rising rents, under-resourced schools, lack of internet access for remote learning, poor health outcomes, and job loss.
Win has worked to amplify the voices of homeless families through media, advocacy and frequent email, and social media communication with our donors and the public at large. I believe that the pandemic has made donors more empathetic to the vulnerable members of our community. We have seen an outpouring of financial and in-kind support from foundations, corporations, and individual donors.
WID: What are some of the ways in which you and other senior leadership have kept your Development team motivated, supported, and mission-oriented since transitioning to a remote environment?
Shannon: I am blessed because I have the best Development team in the business. When COVID-19 hit New York City in mid-March, I gathered my team together and began to plan how we would be effective while working from home. A key element of our success during this crisis has been frequent check-in calls/video chats to discuss strategy, and also to open up the floor to check in with each other on a personal level. I've made it a point to recognize staff members and to celebrate our "wins," which has helped to keep staff motivated during the long workdays. In addition, Win's senior leadership has hosted several all-staff town halls and provided more frequent email communication to keep the team informed about conditions on the ground at our facilities, and how our onsite staff (who are Essential Workers) are meeting the day-to-day challenges.
WID: What advice would you give to new development professionals during these unique and challenging times?
Shannon: I have three pieces of advice for new development professionals:
Be proactive in maintaining contact with your professional network. Make time each week to reach out to 1-2 people to check-in and to share successes, challenges, and best practices.
Remember that we are not simply "working from home." We are working at home, managing our teams virtually, and raising money during a worldwide pandemic with a heightened awareness of racial inequities. Cut yourself a break!
Self-care is NOT a luxury, it is a necessity that will keep you mentally and physically healthy and is a key to your success and longevity in the fundraising profession.
WID: WID has kept up a busy schedule of virtual events this year. What has resonated most with you, and what are you most looking forward to?
Shannon: The switch to virtual events has made it easier to participate in WID events during the workday. It has been motivating to hear how my colleagues across different organizations and sectors have stepped up to the plate despite these challenging times. As a Black woman and a long time WID member, I am particularly pleased to see the collaboration between WID and the newly formed Women of Color in Fundraising and Philanthropy (WOC), and look forward to a continued dialogue on how we can enact change.