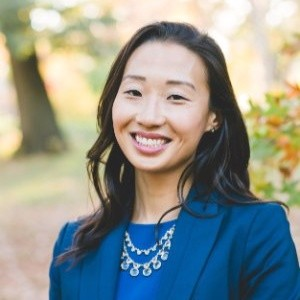 Linna Quigley, Assistant Director of Development Communications, Hospital for Special Surgery
Linna Quigley has been raising funds and awareness for nonprofit organizations focused on health and education for 13 years. As Assistant Director of Development Communications at Hospital for Special Surgery, she creates compelling materials to donors that foster new and continued support. Previously, she raised institutional funds for New York University and began her career as an AmeriCorps Volunteer for Jumpstart for Young Children. Linna completed her BA and MPA from New York University and enjoys running marathons and hiking.
WID: Hospital for Special Surgery (HSS) is an organization with a niche mission. How do you communicate your case for support when the current focus on healthcare fundraising is centered around COVID?
LINNA: The pandemic has changed our lives and everything around us, but our core mission at Hospital for Special Surgery remains the same: to deliver the best musculoskeletal care in the safest possible environment. Key to connecting with our prospects and donors is understanding their motivation to give. People come to HSS to preserve and restore their mobility so that they can do what they love to do. Our donors often have personally experienced the high quality, compassionate HSS care and want to honor their surgeon/member of the care team. Others are passionate about research and are moved by the work of our scientists and clinicians. Our donors are connected to HSS because they value the expertise and care they received that improved and changed their lives.
Last spring during the peak of the crisis in New York, HSS transformed into a multispecialty hospital to treat COVID and critical care patients, while providing essential orthopedic treatment and virtual care so that patients could continue their care uninterrupted. We shared with our donor community what we were doing, and they recognized our response and gave vital assistance to our team, donating meals and PPE and supporting employee relief funds.
When we returned to our focus of delivering the highest-caliber musculoskeletal care, donors continued to sustain our important work. They empowered our scientists to drive discoveries in rheumatology research and supported the expansion of our facilities to meet increasing demand for our services. We communicate regularly to our supporters the impact of their philanthropy and tell them what they make possible with their partnership and generosity.
WID: What are some of the challenges and opportunities you have faced in communicating with your donors this past year?
LINNA: We have reached out to and engaged our donor community in tried and true, as well as new ways. We continued to send stewardship pieces such as newsletters and impact reports, all the while embracing virtual means of connecting by organizing livestream and Zoom presentations with HSS leadership and physicians for our supporters. As we've adapted and shifted to the digital world, so have our communications. With our printed collateral like our donor newsletter, we are also making it accessible electronically, since many people may not be at their primary homes or businesses to receive mail, as well as creating digital, interactive communications. We see virtual stewardship and cultivation events as an opportunity to reach a broader audience (who may be in different time zones), and an upside is that there is no transit time for Zoom meetings. No matter what the medium, we'll continue to communicate our gratitude regularly to our donors, who move our mission forward.
WID: How has WID been helpful to you in your career and as a leader in the Development field?
LINNA:  WID is a really wonderful and supportive community and resource. I've met and connected with so many talented professionals and leaders. Whether through panel discussions and interactive workshops or conversations with other members, I've learned so much from everyone sharing their experience and knowledge. My involvement in WID started as volunteering as a member of the Special Programs Committee and more recently serving as Co-Chair of the Committee and as a member of the Board of Directors, and this experience has been invaluable in strengthening my leadership skills.
WID: What has been your favorite virtual WID event this season, or what upcoming events are you most looking forward to?
LINNA:  I have enjoyed so many WID programs; it's hard to narrow it down!  "Fundraiser. Philanthropist. Ally. Expert. Perspectives on Race, Equity and Action: A Discussion and Virtual Forum" in June; "Deconstructing Development: Major Gift Fundraising" in September; "Creating a Culture of Ethical Fundraising" in November; and most recently "Successful Virtual Event Fundraising."  The wide range of topics offered and the brilliant panelists have been so incredible. When it is safe to do so, I'm really looking forward to attending Meet-Ups again.