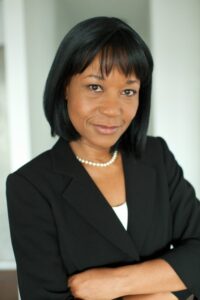 Andrea Brown is the Vice President of Development for the Institute for Community Living Inc. (ICL), a leading community-based behavioral sciences organization dedicated to providing mental health and whole health services to underserved communities. For over 15 years, Andrea has worked as a fundraising professional and nonprofit consultant for organizations such as Harvard Business School Club of New York and the New York Academy of Sciences. Andrea holds a B.S. from Marymount College, Tarrytown (now Fordham University Marymount), a Certificate in Global Philanthropy from New York University, and a certificate in Nonprofit Leadership from Columbia University's Graduate School of Business. She has served as an Executive Committee and Board member for Women in Development New York.
WID: You joined Institute for Community Living (ICL) as Vice President of Development in the middle of the pandemic. What were some of the opportunities and hurdles you experienced starting a new position during such a volatile period?
Andrea: I was hired to build their Development department. Working remotely required a greater effort around getting to know the organization's culture and staff. Outreach to donors was a priority, but balancing the assessment and strategy build with outreach was a hurdle. One of the biggest benefits of working remotely is having more time to think without interruptions.
WID: The population served by ICL, low-income individuals with mental health and/or substance misuse disorders, is among those who were hardest hit by the pandemic. How have the needs of the clients served by ICL evolved as New York continues to recover from COVID-19?
Andrea: Early in the pandemic, government funding temporarily addressed a variety of challenges such as housing insecurity, eviction, unemployment, and food insecurity.  Enhanced support is or has ended, so we are seeing a growing need for increased wraparound services coupled with mental health services.
WID: How has WID been helpful to you in your career and as a leader in the Development field?
Andrea: WID has been an invaluable source for training, community, employment opportunities, and mentoring.
WID: What upcoming WID events are you most looking forward to?
Andrea: Woman of Achievement and I:I Networking are my favorite events.